YOUR VOICE MATTERS!
Without data, it is difficult to prioritize community needs, press for meaningful research, or get funding for projects that can positively impact trans lives.
The 2015 US Trans Survey is looking for at least 13,000 trans and genderqueer people to complete the survey. Help spread the word!
www.ustranssurvey.org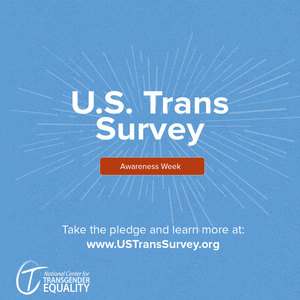 ---
SEARCH Hudson's FTM Resource Guide:
June 2015
Updated packing and STP/bathroom pages.
ABOUT THIS GUIDE
This Guide is intended to provide information on topics of interest to female-to-male (FTM, F2M) trans men, and their friends and loved ones. Non-trans men have also found the pages on men's grooming and clothing to be helpful. Transsexual, non-transsexual, intersex, transgender, genderqueer, questioning, and "just plain folks" are all welcome.

---
Information about the site's creator, and about the history of the FTM Resource Guide.
Since its inception in March of 2004, this site has been viewed more than 10 million times in 180 countries.
TESTOSTERONE
Hormones and the Body: A Brief Overview
FTM Testosterone Therapy Basics
Testosterone Types and Delivery
FTM Testosterone Therapy and General Health
Myths and Misconceptions about Testosterone, Transition, and Trans Men
PRESENTING AS MALE
Swimming and Locker Room Tips for Trans Men
Binding: Creating a Male-Appearing Chest
Packing: Creating a Realistic Bulge (updated June 2015)
Packing Hard: Prosthetic Devices for Sex Play
Bathroom Use & Stand-to-Pee (STP) Devices (updated June 2015)
GROOMING
Men's Short Haircuts and the Barber Shop
Facial Hair: Growth and Grooming
All About Shaving (Tips and Tools)
Dealing with Acne and Other Skin Breakouts
SURGERY
FTM Chest Reconstruction Surgeries (includes Spanish translation link)
FTM Genital Reconstruction Surgeries (GRS) (includes Spanish translation link)
CLOTHING
Men's Shoes in Small Sizes and Lift Shoes
Men's Clothing for Short and Small Guys
Suits and Ties for the Beginner
RESOURCES
FTM Books (FTM and transgender titles, as well as men's topics such as shaving, barbering, and style)

MISCELLANEOUS
Selective Service or "The Draft" and Trans Men
About this Guide and the Author
For allies: check out the Allies Toolkit I put together for the Trans@MIT site.
(Off-site link)